Claimable Daily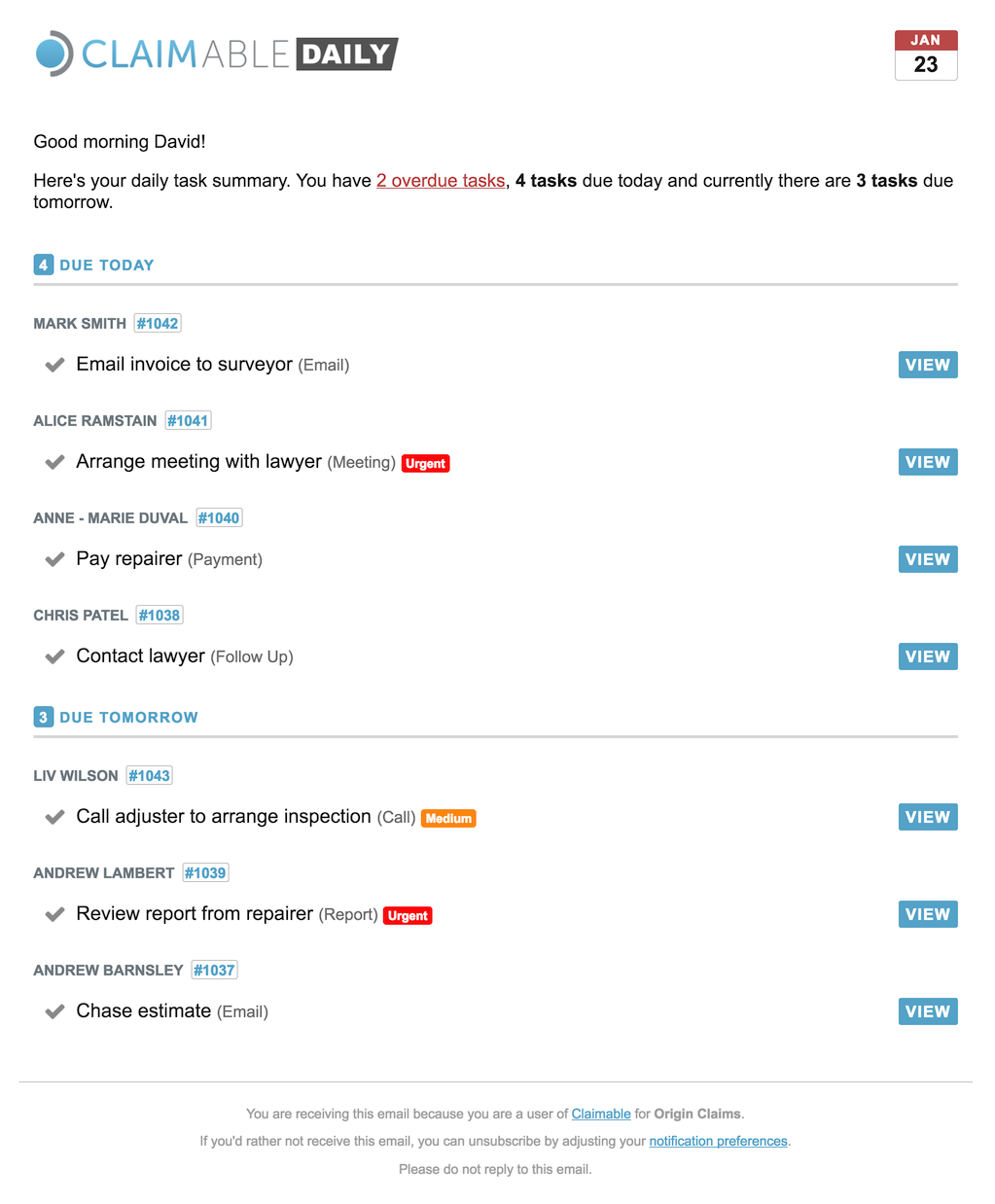 Productivity is at the heart of an efficient claims process, and being reminded about tasks when they are due is critical to good time management.
The Claimable Daily is a daily agenda delivered fresh to your inbox every morning! It's the perfect way to get a head-start on your day, while on the commute or sipping your morning coffee!

Your team will receive a convenient overview of today's tasks and a heads-up for tomorrow. It even lets you know about overdue tasks so you can avoid building up a backlog of work!
By leveraging Claimable's checklist feature, combined with the Claimable Daily, your team can stay on top of their work, and never forget to follow-up with a claimant, supplier or contact!
Benefits
Never forget important tasks.
Better organise your workload.
Keep track of daily tasks for each claim.
Plan your days ahead.
Focus on relevant tasks.
Visualise your daily objectives.
Boost your productivity.
Works harmoniously with our Claim Checklist feature.